CO2 effective Water treatment SINCE 1994
AirTURBO™ in NCC´s remedation project In a remedation project at the former Bohus yards, heavily polluted water was purified before being discharged into the Göta river. Since the drinking water supply of Gothenburg is located downstream to the remedation area, there were very high standards of the treated water.
We installed four AirTURBO™ for Karlstad Energi's leachate in Djupdalen 2005, since the installation of the aerators SWECO has been taken sample every month.
Three AirTURBO™ were installed in their ashpaddingpond during spring 2002 due to problems with smell from (sulfide formation). The ponds size are 4 hectares with a depths of 3-4 m (150000m3).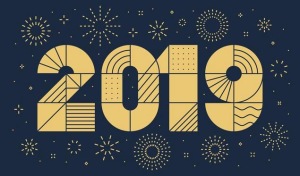 New year and new opportunities! In 2018, we worked on ideas for Eden Aquatech to be able to grow stronger in the market and become an even better partner for our customers. We will therefore start 2019 by expanding our offering with refined products and new exciting concepts. We have refined and quality assured our customer process and will fill the investment in our solutions with added value that gives our customers even more security and simplicity. More information on this will be available shortly.

Lead times
It is already full speed in the production of Bioreactors so if you are planning purchase and installation this spring you should place orders as soon as possible in order for us to be able to deliver on time.

Important key words for reduced CO2 emissions 2019:
- Circular economy
- Energy efficiency
- Control
- Complete solutions
- Quality assurance

We wish you all a prosperous new year!

#qualityassurance #co2 #energyefficiency #lesswaste #circulareconomy #leachate #lakvatten #cirkulärekonomi #kvalitetssäkring #watertreatment #vattenrening